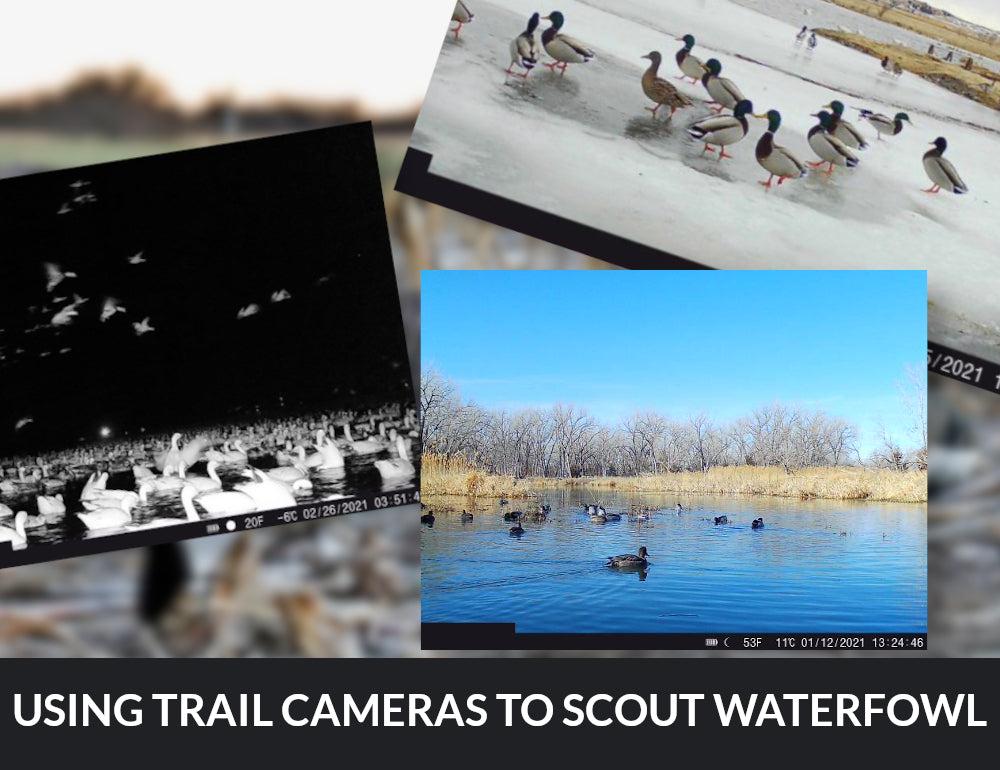 Using trail cameras to scout waterfowl
Trail cameras have long been used as a way to more efficiently hunt deer by using them to track deer patterns and daily schedules. Many deer hunters use them on private and public land so they can see what locations have the most deer activity when the hunter can not be in the field every day. 
Trail cameras aren't just for deer hunting though. Many hunters and property owners also use trail cameras hidden around their property lines or buildings as remote security. With many cameras having cellular capabilities at an affordable price these days, you can get instant alerts of activity. Trail cams are also becoming a popular tool for scouting waterfowl.
Waterfowl biologists, surveyors and hunters are also using trail cameras to track duck and goose movement. Biologists are using them to track nesting habits, and hatch success rates. Surveyors are using them for reporting waterfowl numbers on waterfowl management areas. Hunters have begun using them for remote scouting waterfowl in hard to reach areas, or when they don't have time to scout their honey holes every single day. 
Using trail cameras to scout waterfowl
As a waterfowl hunter, you can use a trail camera to help pattern waterfowl using your property on a regular basis, or be alerted of waterfowl using a property that you do not have access to every day. A trail camera can be attached to a t-post or a tree along the edge of a pond, river, or agricultural field. Using motion capture or pictures at frequent intervals at times of the day known for peak waterfowl activity, you can find out if and when waterfowl might be using your property. Using a cellular enabled camera, you can even get instant alerts and immediately review if wildlife is active.
Trail cameras can be used on private and public grounds alike. However, you will want to check your local and federal regulations as there may be rules on the length of time you can leave your camera or where you can place your camera. Federally managed waterfowl areas usually do not allow equipment to be left overnight. 
Let us know how you are using trail cameras to improve your hunting success rates, and share your trail cam pictures to our Instagram page @sillosock 
---