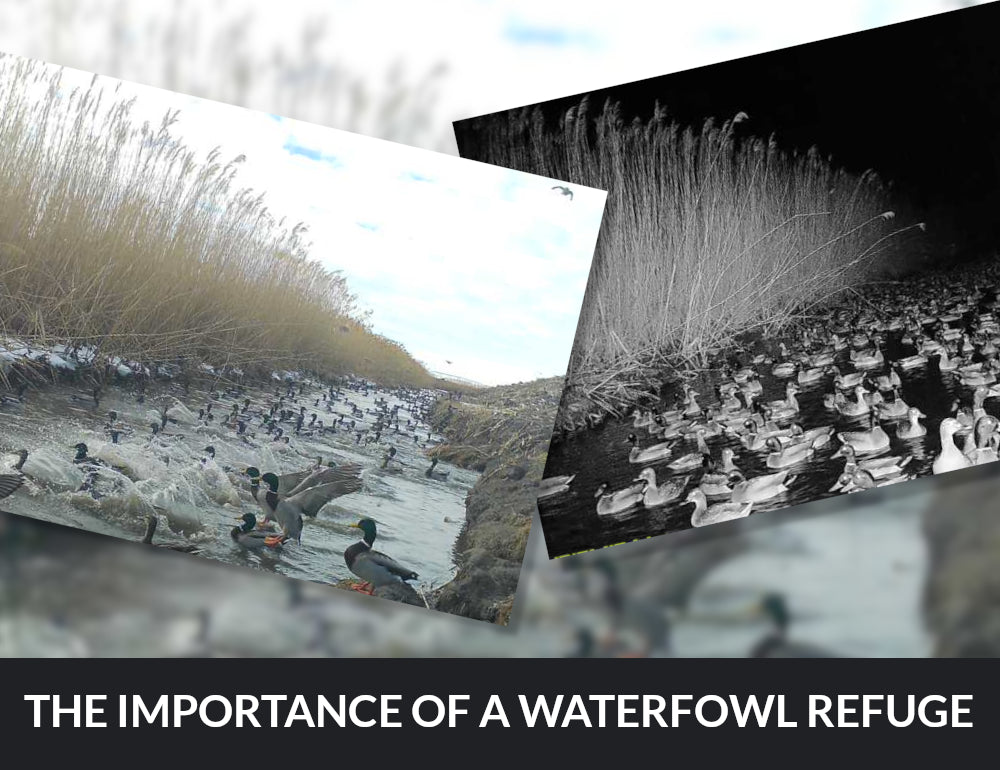 The Importance of Creating a Waterfowl Refuge
 Habitat is probably the most important factor that determines duck production, migration and hunting opportunities. We need good habitat at all times during the year to ensure we have waterfowl.
  I have been working on a property to create a safe haven roost area to keep ducks in our neighborhood. These areas don't need to be huge expanses. I was able to do a little dirt work in conjunction with a water control project on the neighbors and was able to get it done at no additional cost because it benefitted their existing plan. I just asked the guys working on the project and it so happened the boss was on the site and it worked for both of us to do the work. We now have a running stream 500 yards long that is perfect roosting habitat. The ditch was holding 5-10k ducks most of the fall. We hunt about a mile away from this area and definitely saw an improvement in duck numbers. It never freezes. This roost has created countless field hunting opportunities for us and anybody who hunts in the area. In the spring this area will provide critical habitat to ensure the birds stay healthy on their migration.
I have a trail camera on the ditch so I can monitor the bird's movements remotely. Most of all we don't ever disturb them to know what's going on there. This info is invaluable to determine the best times to hunt the surrounding areas. It's almost as fun watching the birds remotely as it is hunting them.
In my opinion the key to this project is we have created a roost that is undisturbed by hunting. We are very close to another property that does the same practice and between the 2 we hold a lot of birds all fall. From the biologists I have talked to it takes 2-3 years for ducks to imprint on an area and have them return year after year
---